Awesome Bridges Built on Beautiful Locations of Pakistan
Awesome Bridges Built on Beautiful Locations of Pakistan
The Bridges hanging in the air are at the same time amazing as well as being dangerous. Pakistan is a country containing large rivers, lofty mountains, beautiful valleys and glaciers. That is why in the air suspension bridges are built on several locations in Pakistan to connect to each other. These bridges are built on extremely charming and fascinating places that attracts many tourists. Being awesome is the height of these bridges.
Ashkuman Bridge:
This bridge is located in Pakistan's North Valley Ghazar and with the help of this bridge it is possible to reach the village ashkuman.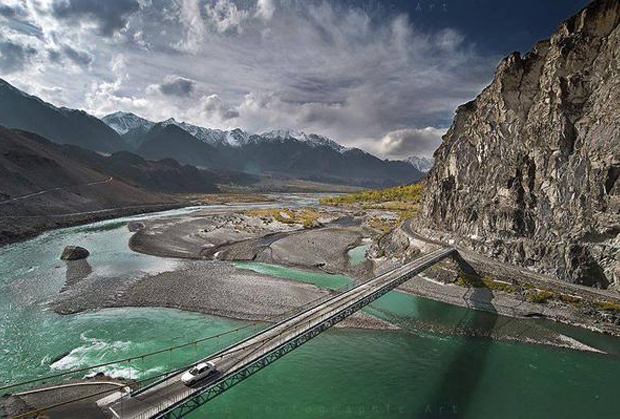 Dinyor Bridge:
This is one of the longest hanging bridge of Pakistan. This bridge is linked to Gilgit and dinyor. The bridge was built almost half a century ago.
Deosai Bridge:
The world's most beautiful tourist attractions of Pakistan Deosai is known as the roof world and Pakistan's highest plateau. This bridge is located on the river named "Bara Pani and connect Skardu with Deosai National Park.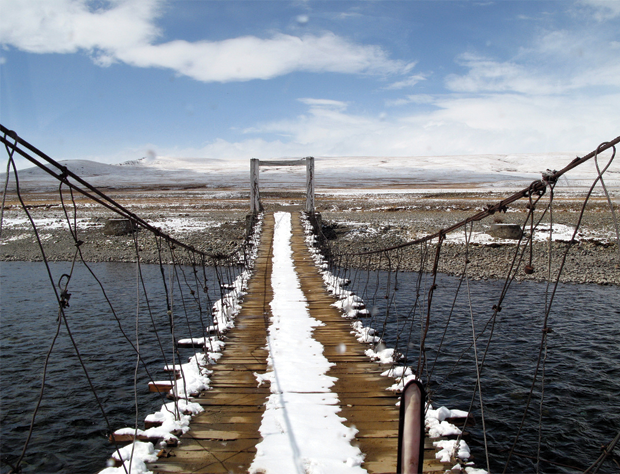 Alam Bridge:
This bridge is dangerous to certain extent. However,  it has the ability to endure heavy vehicle traffic. This bridge is constructed with iron and wood. This bridge provides a route between Gilgit and Baltistan.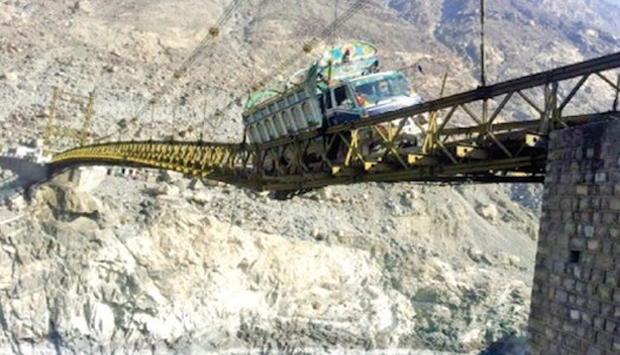 Dangali Bridge:
This bridge is a great creation that is located near the border of Pakistan and Azad Kashmir. The bridge is made of wood and metal frame.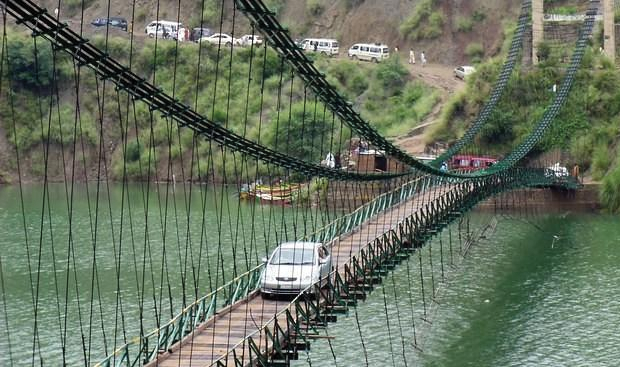 Hussaini Bridge:
This bridge is located in Hunza Valley. It is not only surprising but also is the most dangerous. This bridge is made of wooden planks and used to cross the Beirut lake.
Tarzan Bridge:
This bridge is located in Naran over the Kunhar River and known as Tarzan bridge.
River Gorge Bridge:
This bridge is located in Skardu over Sindh river. Crossing this bridge is not a joke and there is always a potential risk.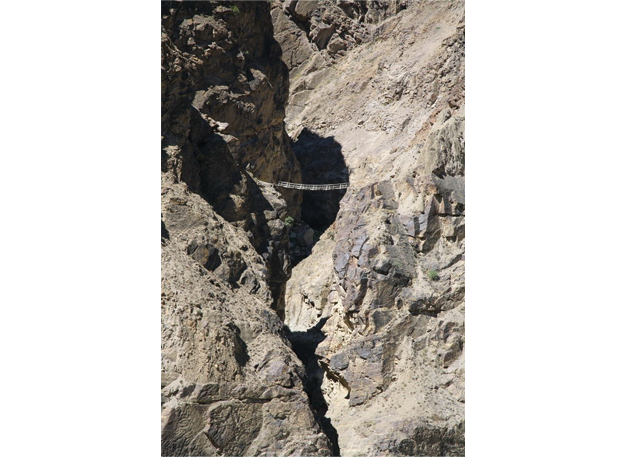 Amber Bridge:
This bridge is located in Muzaffarabad at the point of Dhani. It is a densely populated area. The bridge connects this area with the city.
Thakot bridge:
Thakot bridge is located in  Pakistan's NWFP sawtr location is located on the river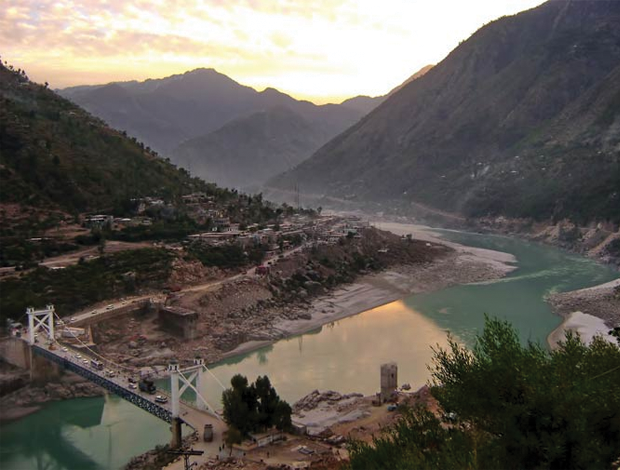 Ghizer River Bridge:
This bridge is built in Ghizer Valley over the Ghazar River. It helps to connect with "Shair Qila" Area.
Kunhar River Bridge:
This bridge is built on Kunhar river. It is very dangerous but very attractive and popular among tourists due to its colors and incredible beauty.
Buber Bridge:
This bridges have been built on the Gilgit river in the Buber village of Ghizer valley.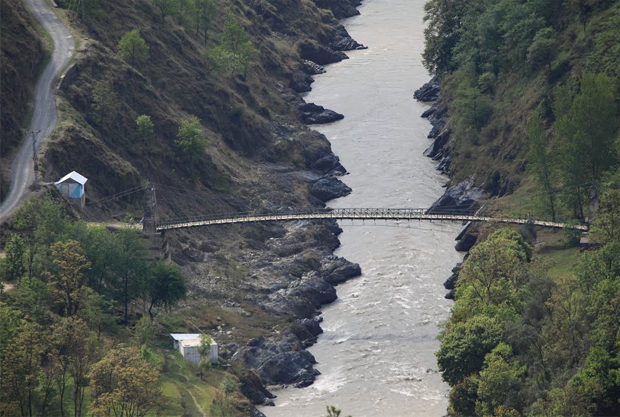 PTDC Motel Naran Bridge:
The bridge was built on Kunhar River near PTDC motel Naran. This is a weak bridge and considered dangerous too.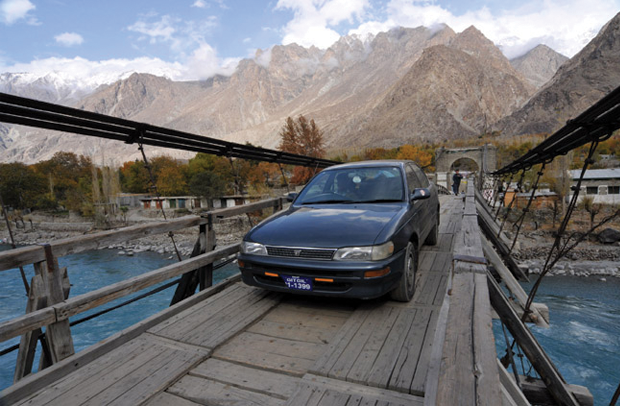 Muhandri Bridge:
The bridge is also built on the River Kunhar but it is located in Kaghan valley at the site of Muhandri.
Sialkot bridge:
This is a unique bridge because it always remain hiding in the fog.
While passing by the bridge your presence could not be seen only at 2 feet away.