Beautiful Blue Mosque of Turkey's Istanbul
Turkey's Istanbul is ranked one in the cities of the world where most tourists arrive. One reason for this is historical city. There are several signs of the oldest Qastantiya and Byzantine empires in the city. To view the historic buildings here every month thousands of tourists go to Istanbul. In the list of its historical buildings, one is a magnificent and beautiful building of Blue mosque, which is the world's greatest building.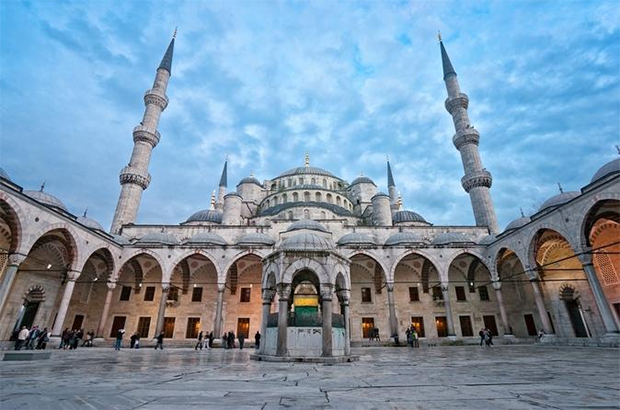 The blue mosque is also known by the name of Sultan Ahmet cami hy. cami is a Turkish word meaning the mosque. The reason of this name is because the Mosque is located in the district Sultan Ahmed.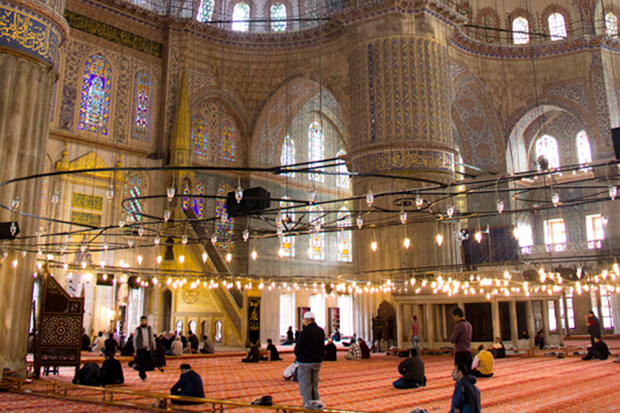 The mosque is always remain open all year and daily closed only 90 minutes during prayer times. During prayer time tourists are not permitted to take any image.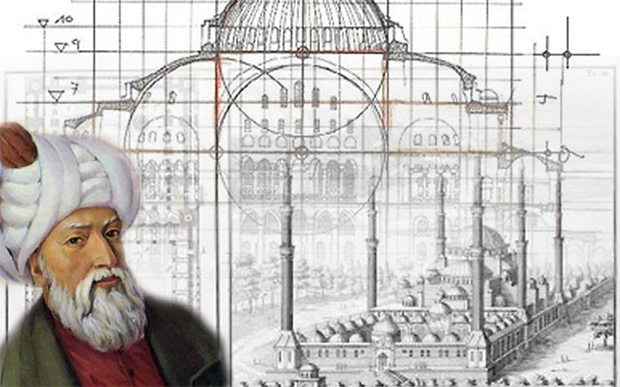 This Mosque was completed in 1619 by architect Sedefhar Mehmet Ağa. The architect's was the favorite architect of the Ottoman Empire.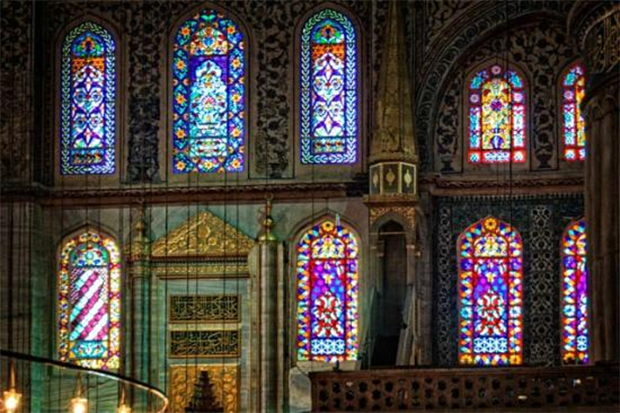 There are 260 windows are installed in the mosque in glasses decorated with colorful carvings.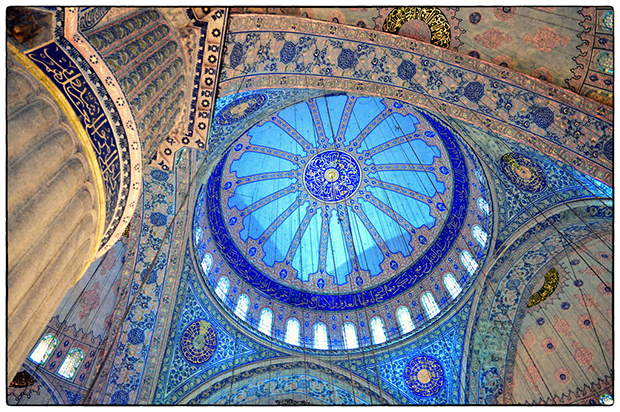 The 20 thousand beautiful blue tiles have been installed that is the beauty of its inner landscape.
The architecture of Blue Mosque is a mix architecture of Ottoman Empire and the Byzantine Empire.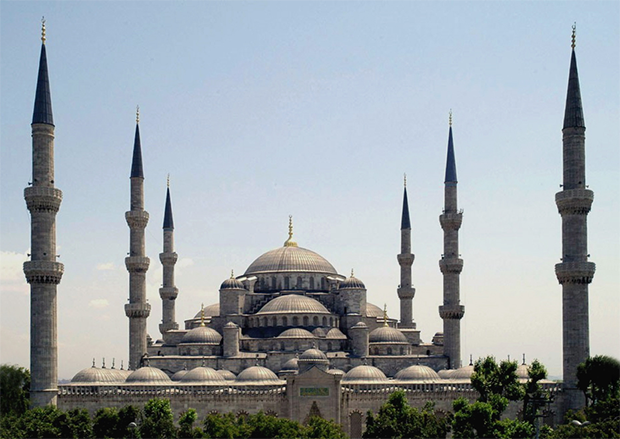 This Mosque is also famous due to its 6 large pillars. It also has one large and 8 small Globes.