Shahdara is located just outside the Quaid-e-Azam University, just outside the city of Islamabad. The road is a bit rough when you turn inwards from the main road to get here, but you can still get here after about a 45-minute drive from Islamabad.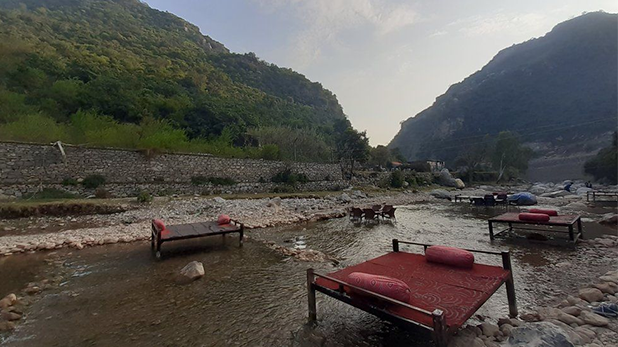 There is a valley between the beautiful and lush mountains where you are greeted by cold and freshwater springs.
The special feature of this place is that if you want to have something to eat here, the restaurant and stall owners have placed their tables, chairs and beds in the middle of the flowing springs which doubles the taste of refreshments.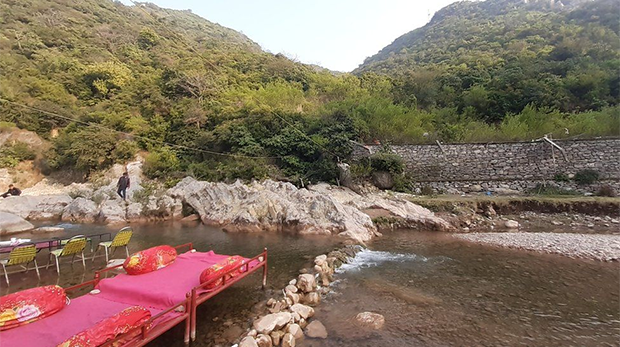 Before, during or after refreshments, enjoy the ducks that gather around you by putting your feet in a fountain and in the meanwhile pay attention to the music playing in a distant hotel.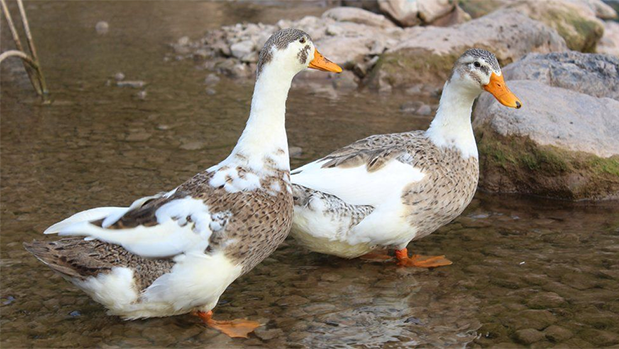 At Shahdara, you can walk as far as you want in the mountains, but most people come here only because of the flowing springs, which last almost all year round.