"Sculptures" are a reflection of the ability of any country's construction sector. Many sculptures made in the past were made by carving a single rock, which amazes the human eye to see how skilled hands are. He attracted the attention of the world by carving just one stone very beautifully. Since many countries of the world are also known for their sculptures, this is why many countries, keeping in view its importance, have made masterpieces of architectural sculptures with the help of stones and various metals and they are famous all over the world. However, there are many statues that have been given as gifts to a country.
Tourists and archaeologists alike strive to see and research the statues around the world – tourists come from far and wide to see the statues and take pictures with them so that they remember them. Let it be known that he once visited this place and saw that famous statue with his own eyes.
When it comes to sculptures, they have a special place in their place, however, the place where they are made is often of historical significance. So whenever you go to see a statue, be sure to read the information available on the internet about the statue and its historical significance so that you know about it before visiting the place. There is also a plaque on such historical places which also contains information about this statue and the place, these plaques must also be read.
Statue of Liberty, USA:

The Statue of Liberty in the United States is one of the finest statues in the world. It was gifted to the United States by France in 1886, and has been a symbol of freedom and democracy ever since. When initially installed, he had a copper flashlight in his hand, which was later replaced with a 24-carat gold flashlight, which can now be seen from a distance. The Statue of Liberty weighs 225 tons, is 305 feet 6 inches long, and those who wish to visit the Statue of Liberty must travel by boat from Battery Park New York, or directly if they wish. Go to Liberty State Park and see this statue.

Statue of the Savior, Brazil:

The statue is located on a hill in Rio de Janeiro, located in the famous Tejoka Forsett National Park. This is why it has the status of a religious symbol for the people there, which makes it even more important. Its construction was started in 1922, but it was completed in 1931. It is 30 meters long and It weighs 635 metric tons. Today, the statue is considered one of the most famous in Brazil and is one of the most popular tourist attractions – hundreds of people visit each year. To get to the statue, people have to catch a train from "Cosme Val Ho", which will take them to the statue. Will cause
Maui, Chile: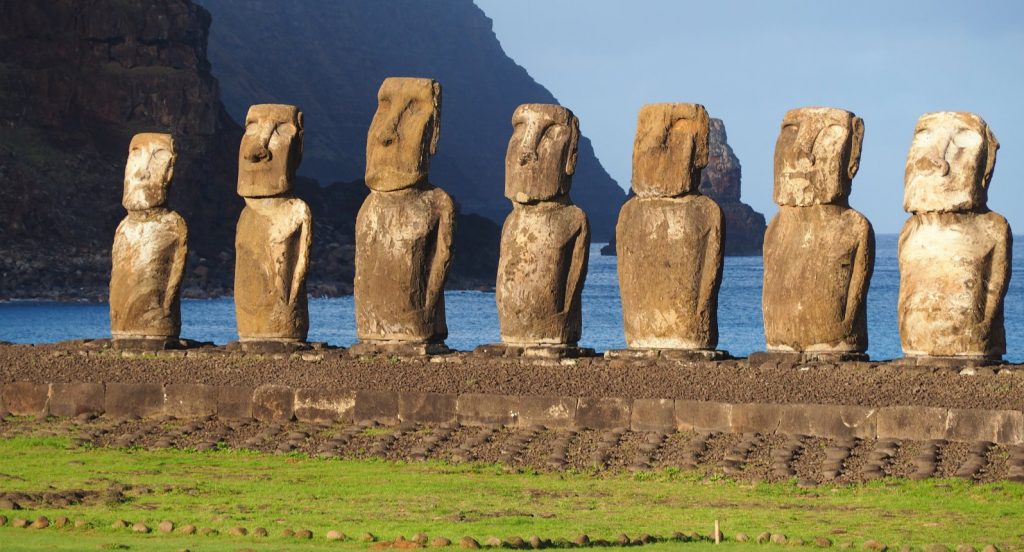 These statues on the island of Maui, Easter are of interest to visitors. They are lined up in the middle of the park. The statues fully reflect the ancient civilization. No one, however, is said to have been erected between 1100 and 1500 AD. If you want to see these statues, you have to sail from Santiago to Rapa Noi and then you You will be able to see these statues up close and by standing in front of them.

The Thinker, Paris: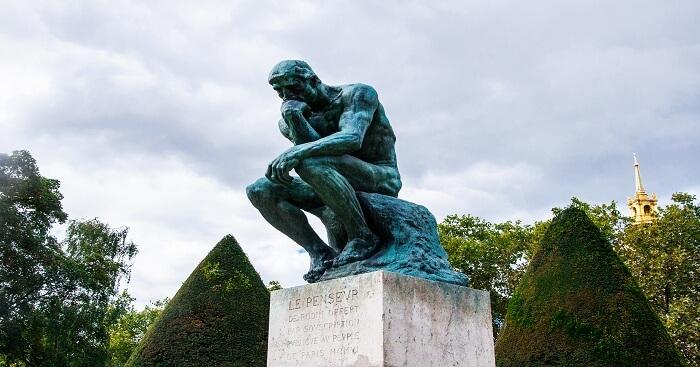 The statue in Paris, known as "The Thinker", is made of copper – it was created by the famous local designer Augustus Rodin. If you look closely, a man is holding his hand towards his chin in such a way that he is thinking something. It is located between the museum and the garden, which is why it attracts a large number of people. The statue is in the heart of Paris, so people can easily come here and spend the whole day with the family.