The world's most unique resort in Oman
The resort is a place to achieve rest. This is a beautiful place, there are the swimming pool. However, there is a unique resort in the world that is located on a high hill.
Alila Jabal Akhdar resort 150 kilometers from Muscat,  is located at a height of more than 2000 meters on the mountain ranges Hijr of Oman.
On the one side there are mountains surrounding and on the other side there is a deep valleys.The magnificent view proves extremely attractive for tourists.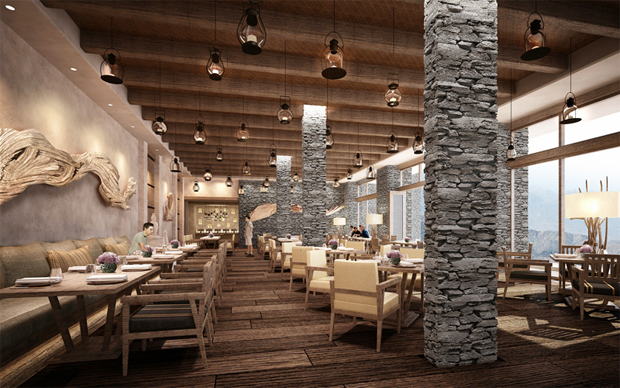 This beautiful resort is built by a Outfit Atkins Company from the UK. The Resort structure is developed with the help of local stone and wood. These buildings have been constructed in the traditional architecture style.
The resort, built with beautiful pool that further enhance the beauty of this place. This attractive resort pool moves along the Curly twist. For tourists 78 suite are built which are located in the main hotel building. Each visitor is given a separate room.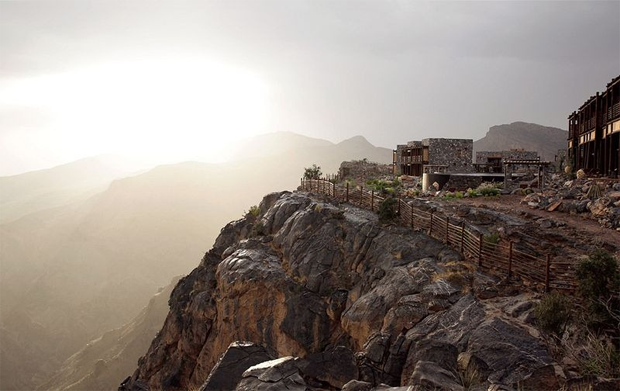 A complete privacy is given to every visitor to the resort. He has the access to enjoy the sights of deep valleys and high mountains built in its own unique style from his room.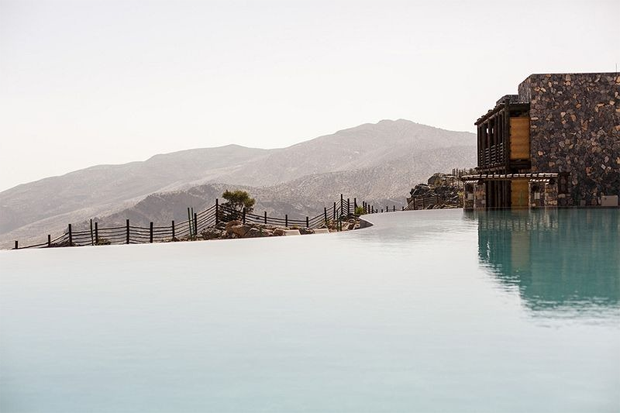 On the resort, there are many modern facilities including massage center, restaurant, bar, gym and indoor and outdoor swimming pools.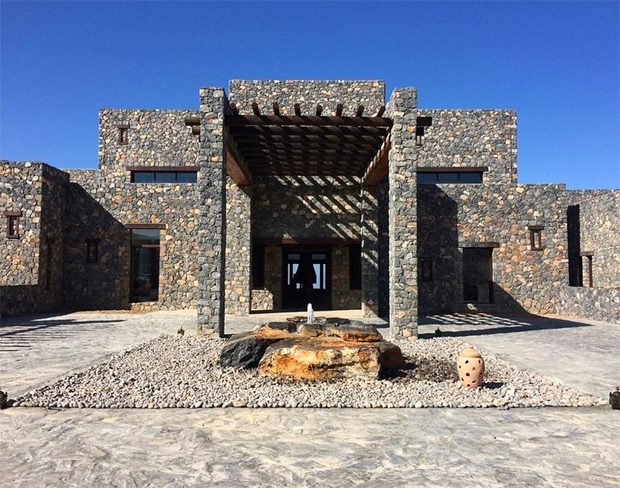 At some distance from the resort, several villages are located. There are several Caves, Places fo camps, deserted places and fruit-adorned forms.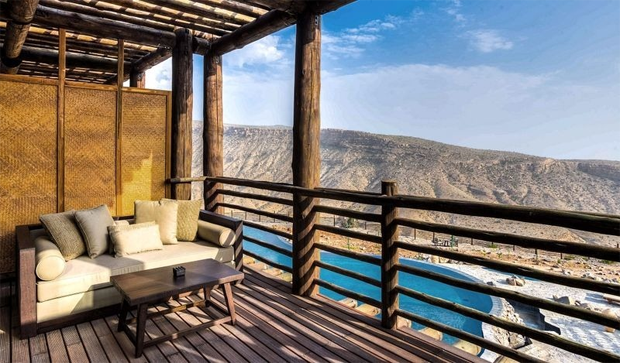 In short, the resort and the surrounding area is an attractive destination for the tourists.  They enjoy spectacular natural sights plus there are many other forms of activities and entertainment are available.