Beirut is the capital city of Lebanon. It has population over two million. As we all know that Lebanon is the small country on the land and it has only few recognize city and Beirut is among the few established city in the country. It is often regarded as financial and economical hub of the country. The political situation remains uncertain due to the security issues with Israel and other Arab countries. All parties that have some stake want to develop the capital city to make it a prominent city in the world. The climate is different in the city. The weather remains pleasant but in summer it remains hot and humid in the day time but at night it remain pleasant.
Places of attraction
There are a lot of places where you can go and enjoy your journey. Here is the list of few places that you must need to visit once you have been there in city.
Place de I'Etoile
Martyr's Statue
Pigeon Rocks
National Museum of Beirut
Sursock Museum
Matigon Gallery
Beirut Art Center
Emmagoss Gallery
Atelier Camille Allam
Sanayeh Park
Horsh Beirut
Khalil Gebran Park
Debbas Square
Nejmeh Square
Herbal Garden
Beirut Film Festival
Jeita Grotto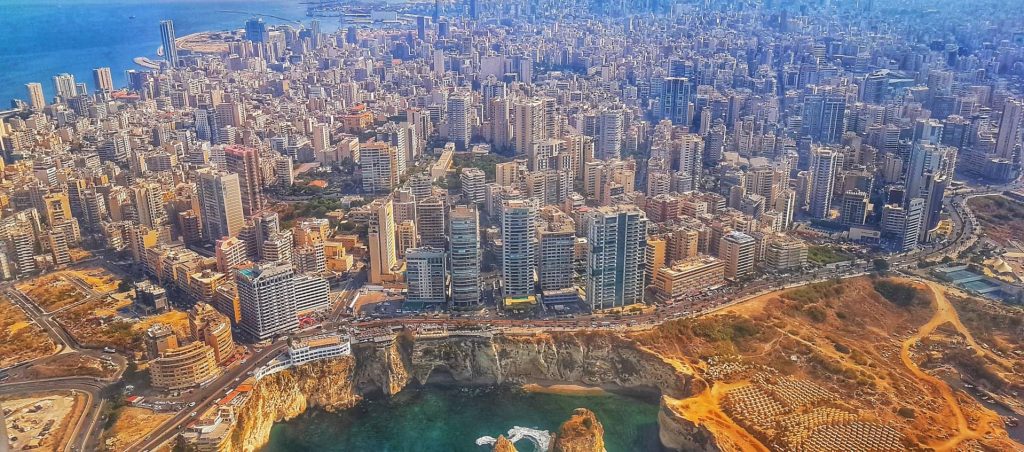 Beirut has been regarded as Paris of Middle East due to its culture, tradition and café. The jeita grotto is crystallized caves near Beirut. The grotto is made by two limestone caves. One is upper galleries and second is lower cave. Other than that the pigeon rocks and new towers remain center of attention for the tourists. You can eat the traditional food items that can surely give you idea about the local food.
Accommodation
There are many ways that a person can enter the city. By bus or by taxi is cheapest way. But from a tourist point of view it is important that he must come via airways. Cheap flights to Beirut can make your visit more interesting. To get cheap flights to Beirut you need to go through the official website of flighthub and get cheap tickets.