Would you like to sleep in a transparent capsule that hangs high with a mountain?
Yes, such a terrifying adventure is being offered by Peru's Skylodge Adventures Suites – these capsule-like rooms are perched high on the sides of a rock in the Peruvian Valley.
If you are brave, you can access these capsules after climbing 400 meters – and only a trail-like path will help you to climb this height.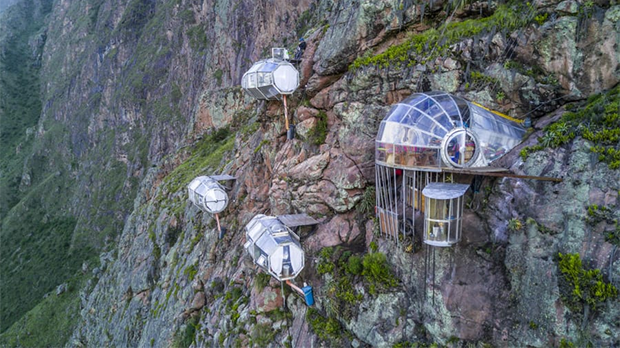 By spending the night in this capsule, you can enjoy the beautiful view of the surrounding valley and the starry sky.
Natalia Rodriguez, manager of Sky Lodge, says the purpose of creating these dramatic lodges was to "present a unique experience that connects nature with guests and makes them realize what luxury can really be."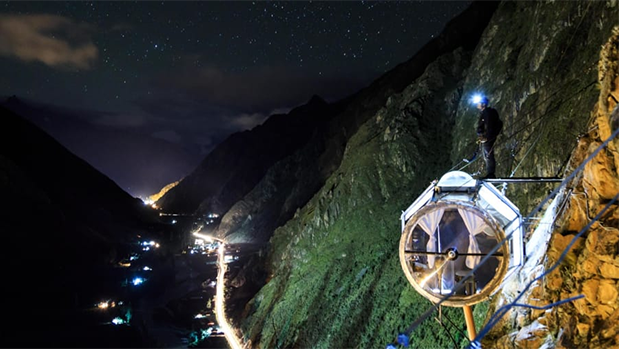 This adventurous lodge is the brainchild of a company called Natura Vive – guests who spend the night in this capsule can return to the ground with the help of zippers.
These capsules consist of comfortable beds, bathrooms and dining areas. The beds in the capsules are equipped with pillows and blankets. The capsules are designed with such precautions that they are able to withstand the harsh weather. –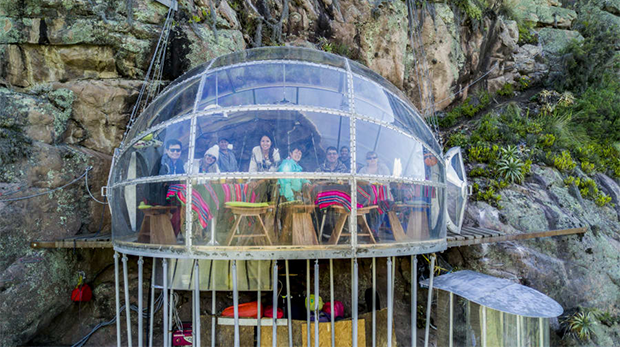 The capsule costs رات 400 per person per night, which includes equipment other than dinner and breakfast – however, those who do not wish to spend the night are offered lunch by the company. Is 237.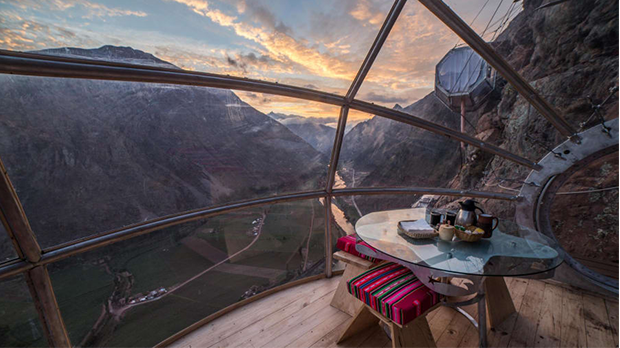 Peru is home to natural wonders, greenery and ancient ruins – two UNESCO World Heritage Sites – the former royal capital Casco and its 15th-century castle – Machu Picchu.