From Stonehenge to the Colosseum, some of the most famous places in the world have been replicated in their own countries. This replica of the world's most famous places looks even more attractive than the original.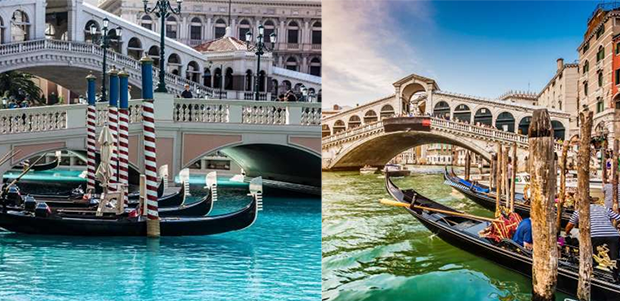 Las Vegas or Rome:
It is one of the most famous fountains in Rome. It is 85 feet long and 65 feet wide. It took 30 years to build. Millions of tourists visit it every year. A similar fountain was built in Las Vegas. Which is very similar to the original fountain of Rome and has also become one of the most popular tourist destinations.
Rome (above) and Las Vegas (below)
Shenzhen or Paris:
It is a world-famous military monument located in Paris and is very popular among locals as well as tourists – it was inaugurated in 1836 – but a similar monument was built in the World Park in Shenzhen, China. This is a small version of the original monument that attracts a large number of tourists.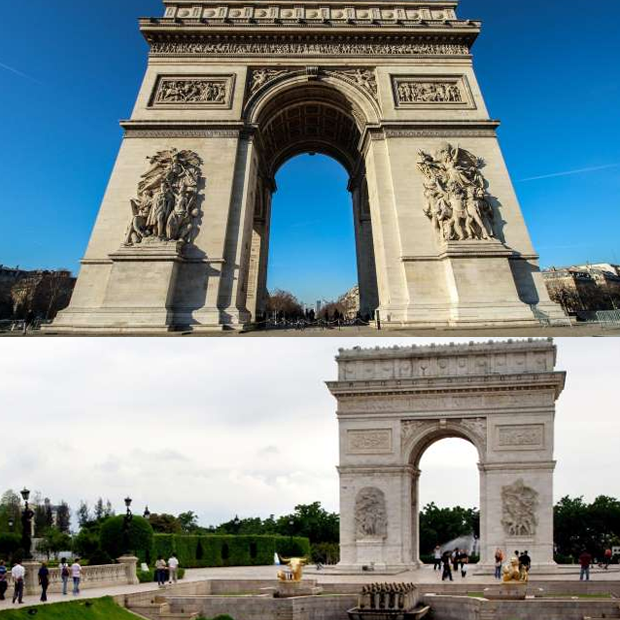 Paris (above) and Shenzhen (below)
Lisbon or San Francisco:
Located in San Francisco, it is the world's oldest longest bridge, built in 1937 – spanning 1.7 miles – known as the Golden Gate Bridge – one such bridge is Lisbon, the capital of Portugal. It is also known as the 25 de Abril Bridge. Interestingly, both bridges were built by the same company.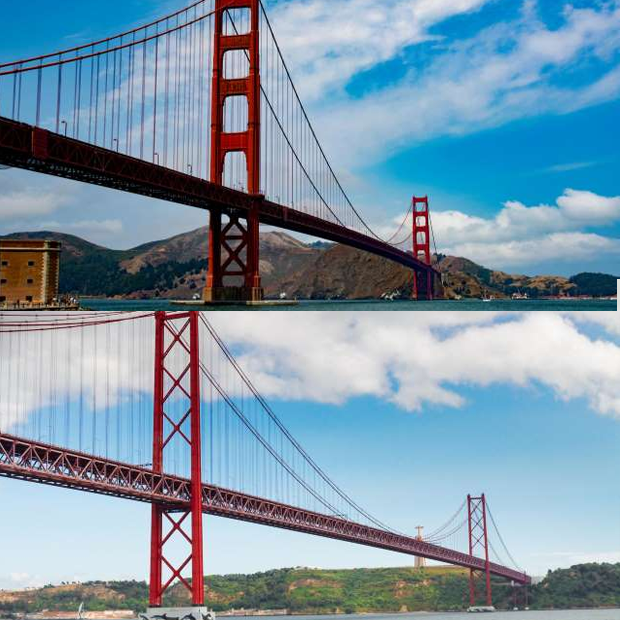 San Francisco (above) and Lisbon (below)
Rome or Macau:
It is an ancient site in Rome called the Colosseum, which once housed luxurious sports and festivals. It could seat 50,000 people. A replica of the site was also built in Macau, China. It has a seating capacity of only 2,000 people.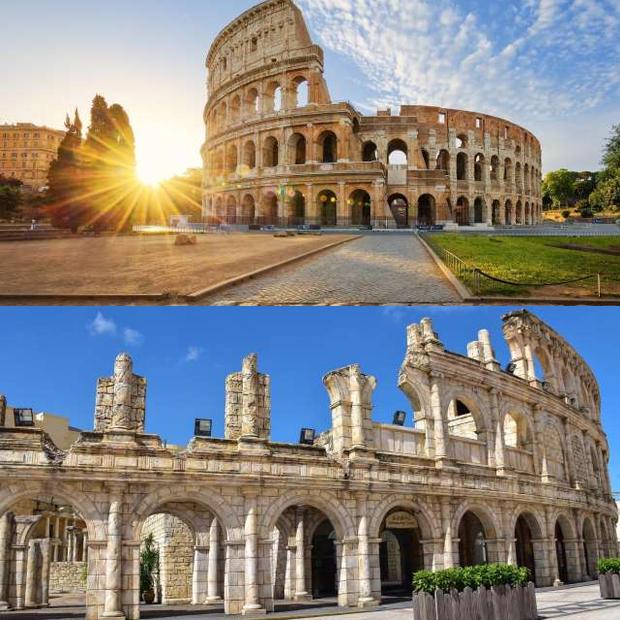 Rome (above) and Macau (below)
Stonehenge or Foamhenge:
These magnificent and mysterious rocks can be seen on a hill in the heart of rural Wiltshire, England. No one knows where these mysterious stones came from or who placed them here – although it is certain that 200 people are buried in this place, but no one knows why these people were buried here? – But this place A replica of has also been made artificially in the Virginia area of ​​the United States – but instead of stones, foam has been used, created by artist Mark Cline.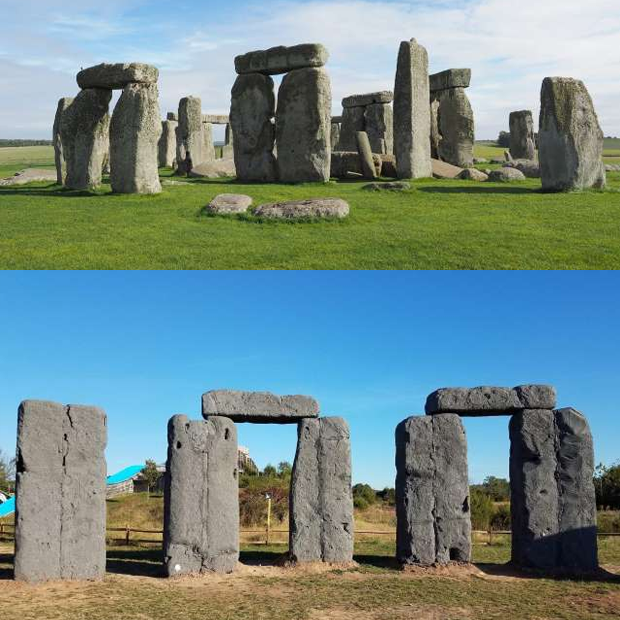 England (above) and USA (below)
Venice or Las Vegas:
The most famous is the Rialto Bridge, the ancient bridge over the great canal of Venice. The bridge was built in 1591 and is still a tourist attraction today – but there is also a modern version of the bridge across the Atlantic in Vegas. At the Venetian Hotel in Las Vegas, you'll find a mock Relato Bridge and the Grand Canal that run for a quarter of a mile.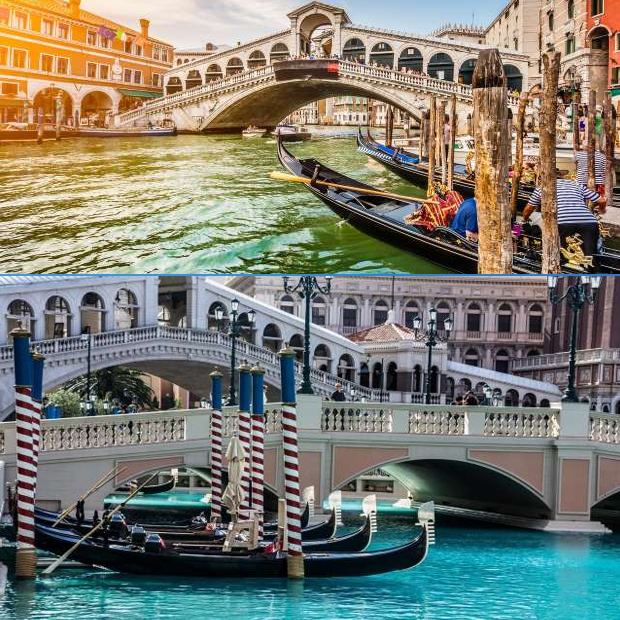 Venice (above) and Las Vegas (below)