A luxury hotel in the air with all the luxuries of the world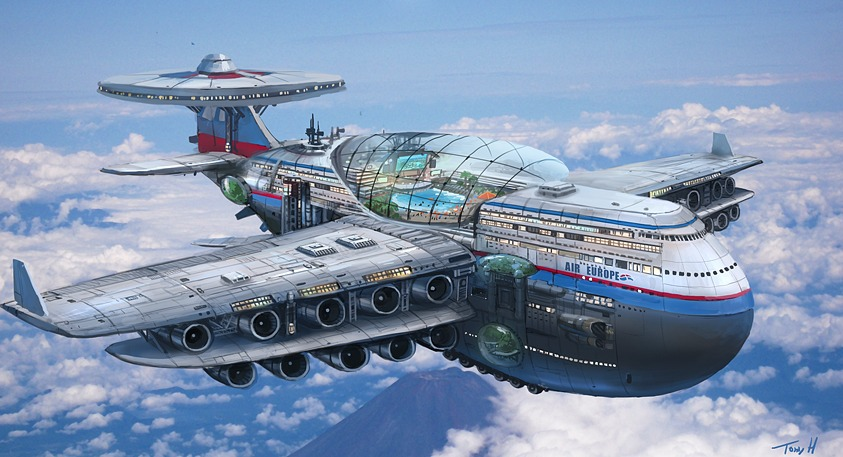 A fantastic Sky Cruise video shows that a giant flying machine can carry 5,000 passengers and has all the comforts of the world. There will be no carbon footprint in such a future aircraft.
The Sky Cruise will have 20 electric engines that will help the plane float in the sky. The nuclear-fusion ship will float together for years without emitting carbon.
The concept of a floating world is nothing new in itself, and now Yemeni designer Hashim Al Gilani has designed a luxury hotel that has been floating in the air for years, reshaping human concepts and ideas. The Sky Cruise Hotel can accommodate more than 5,000 guests at a time. The ship can stay in the air for years thanks to nuclear energy.
The ship will be operated by artificial intelligence, which will be so skilled at reading weather conditions that it will not only be able to predict turbulent weather but also pass over it as well as disturb the oncoming tourists. Will provide pure experience.
More than 5,000 guests can be invited at a time in this gigantic ship. The ship will include shopping malls, gyms, swimming pools, children's playgrounds, restaurants, bars, cinemas and theaters.
Other commercial ships will land on this gigantic ship and facilitate the transportation of passengers. Sky Cruise will also have a state-of-the-art hospital in case passengers become unwell.
This huge and gigantic ship will stay on the earth for a very short time. It is unknown at this time what he will do after leaving the post.