The world's most unique and highly impressive chair lifts
Sitting in a chair lift is a very enjoyable and thrilling experience. These chairlifts are installed on many unique and dangerous places in the world where you can enjoy beautiful views and in this way the threat was a thrill to feel your body running.
Mt. Hood "SkiWay" (Oregon, US)
This unique chair lift located on a hill Mt.Hood in the US state of Oregon. This unique chair lift was conducted between Government Camp Timberline Lodge. In 1956 it was the longest and that time oldest city buses were used to create this chairlift.
Mount Hua's Cable Car (China)
Horror surrounded chair lift located on Mount Hua Mount in China province of Shaanxi. This mountain is one of the world's highest 5 mountains. 1997 meters high on the mountain, passing through beautiful landscapes can be seen that makes the person breath down. A unique experience for tourists who come here.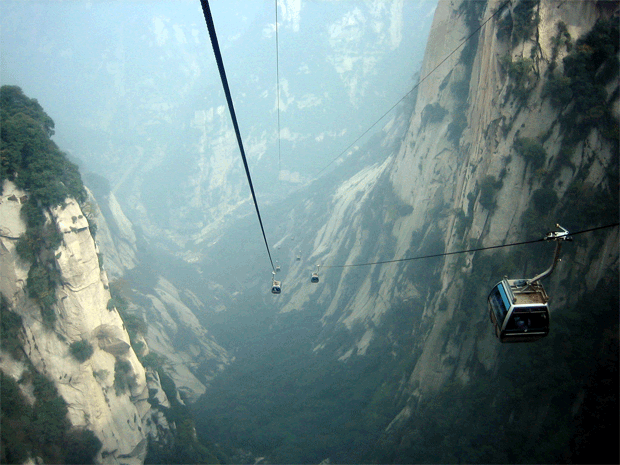 Skyway (Disneyland, US)
The chair lift is located in Disneyland is an attractive ride for tourists who mostly come here. This chairlift was created in 1956 and has the privilege of being America's first chair lift. In fact, this chair lift was created in front of Matterhorn mountain.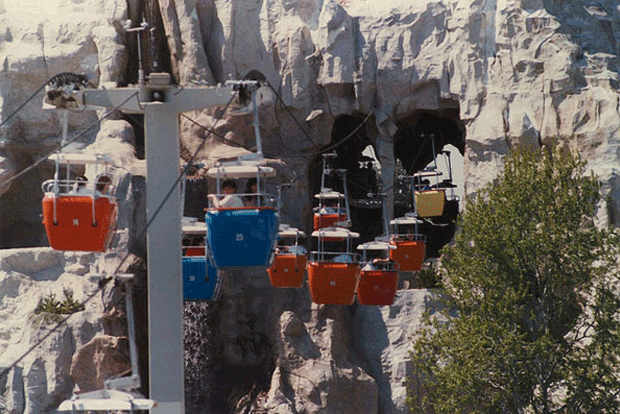 The Cabrio (Switzerland)
The cable car is located at an elevation of 1900 meters of land that runs through the Swiss Alp. It looks horror and people feel the fear, especially those who are at an altitude fear. This chair lift starts from the Kalti that is 711 meters above from sea level. That time 60 people were able to ride in the cable car.
Kharkiv Lift (Ukraine)
Kharkiv lift in Ukraine was started in 1971. The chair lift is operates in between Park Cultural Center and Paul's district field. According to some narratives this chair lift was especially used by students because it was a cheap source of transportation. The chair lift height is 26 meters, while the length of the path is 1385 m.
Emirates Air Line (London, England)
The cable car was formally launched in London in 2012. The cable car is running on top of the River Thames. The mayor of London was the first passenger of this cable car. The cable car is sponsored by Dubai's Emirates Airlines. This chair lift ride to the city can be seen in several dazzling Scenes.
Merida, world's highest Cable Car (Venezuela)
This is the world's highest and longest chair lift made in Venezuela. This chair lift can complete your trip in one hour. its height is 10250 feet or 3125 meters. The chair lift is located in the Andes mountain Pico Espejo. It also has different stops on different stations during travel.
Bondinho (Rio de Janeiro, Brazil)
The chair lift is at Sugarloaf Mountain in Rio de Janeiro of Brazil. This chair lift is located in front of Guanabara mountain coast. The chair lift has been created 396 meters (1,299 feet) above from the port. There are Glass walls around the cable while 65 passengers can travel at a time.
Patriata Chair Lifts (Pakistan)
Patriata the northern province also called New Murree, a hill in Pakistan. The Woodlands is located 15 km south-east. This is the highest point of the hills stand 6,790 feet above sea level (2,070 meters). The area's natural beauty, cable car and chair lift service is very popular among the tourists. While traveling through chair lift installed in Patriata countless beautiful,attractive and similar scenes can be seen.