Unique Floating Markets in South East Asia
Floating markets are markets where various commodities are sold on flowing water actually put on the boats. These unique markets are becoming the focus of attention in the South East Asian countries. Thai Land, Indonesia and Vietnam are among the countries. Mainly these unique and novel markets start when the water transport began to play an important role in everyday life.
Southeast Asian countries are located on islands or rivers, or is possible only through access to the valleys. There were also dense forests before human development. Initially, the places populated which were adjacent to the rivers. The people used boats to travel.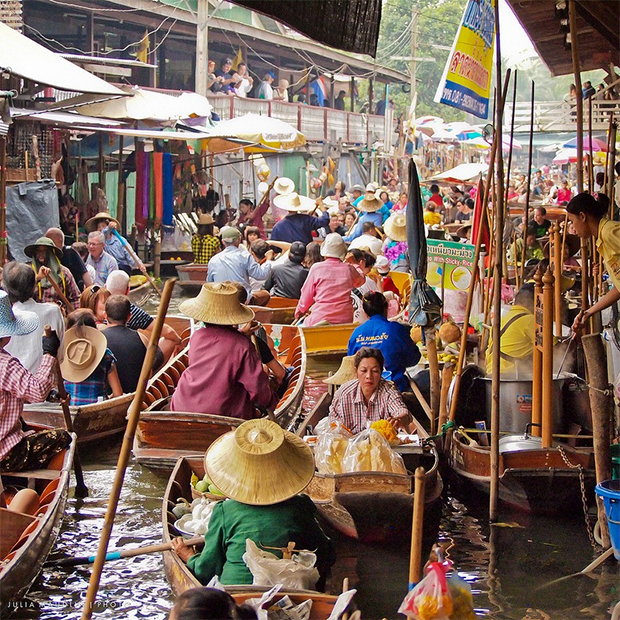 This region has been developed now and there is an extensive network of roads but so far few communities use boat as transportation and use of waterways for trade is still in vogue.
Noteworthy farmer groups that have settled around the various rivers. The farmer takes place in ships its products to different markets and sell their goods to local dealers while sitting in the boats. Those items are usually sold very quickly and they return to their homes.
Local dealer sells their items to the shops in neighboring towns.
These floating markets massive flows of water markets are managed to attract tourists.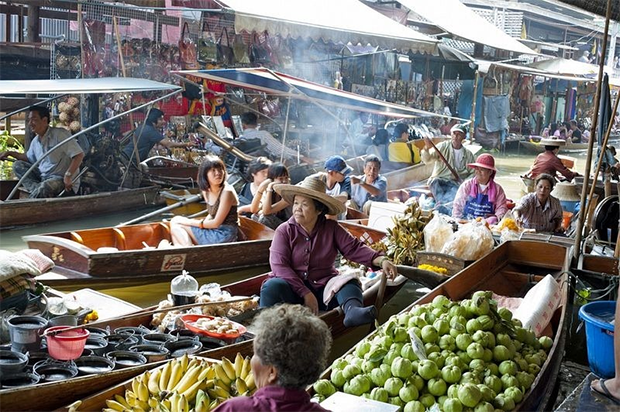 The most popular market is in Damnoen Saduak area. Located at the distance of 100 kilometers of southwest of Bangkok. The market is buying and selling agricultural products and local foods.
Then there is Amphawa floating market that is set up in the Amphawa district. It is located at a distance of about 72 km from district Bangkok.  This market is starting operations in evening, but it takes a certain stall perform their services during after noon.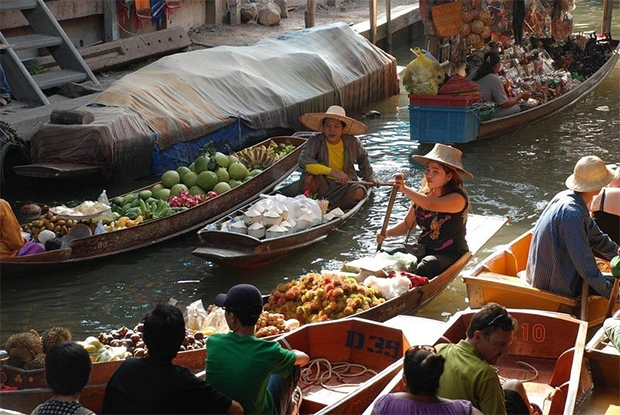 Other floating markets in and around Bangkok, including Wat Sai floating market which is at a distance of 10 km from Bangkok.
Vietnam Phung Hiep floating market is the biggest of which is applied in the Mekong Delta. This market looks equipment witht the hundreds of buyers and sellers boats.
In addition, Vietnam Cai Be Floating Market is a popular market is placed in the western region of southern Vietnam.
Similarly, there is a market held in a lake of Kashmir to India, but the market is not popular.